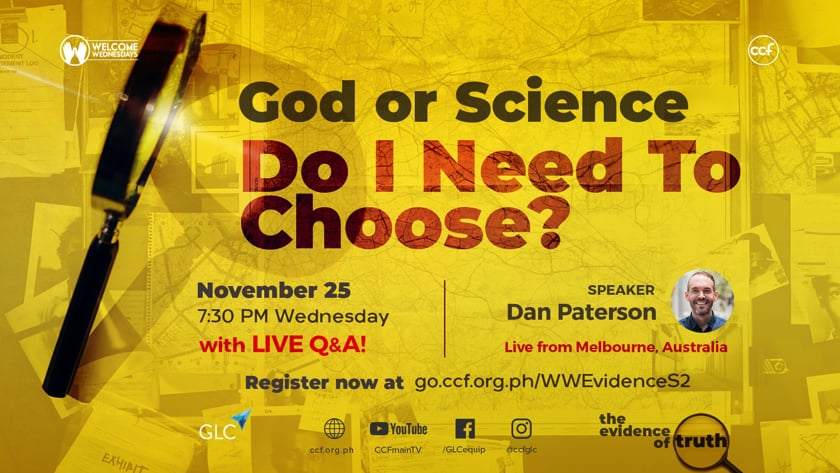 Session 2 – God or Science: Do I Need to Choose?
Do science and faith go together, or do they oppose each other?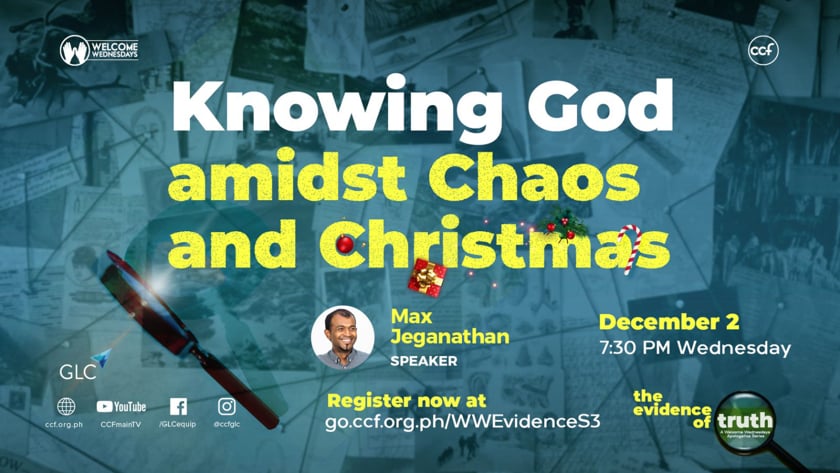 Session 3 – Knowing God Amidst Chaos and Christmas
Is God like Santa Claus, jolly and harmless, granting wishes to good people? Or a vengeful deity who creates havoc through viruses, typhoons, against a disbelieving world? Or is He "Immanuel", God with us born to the world on that first Christmas night, to be our Savior?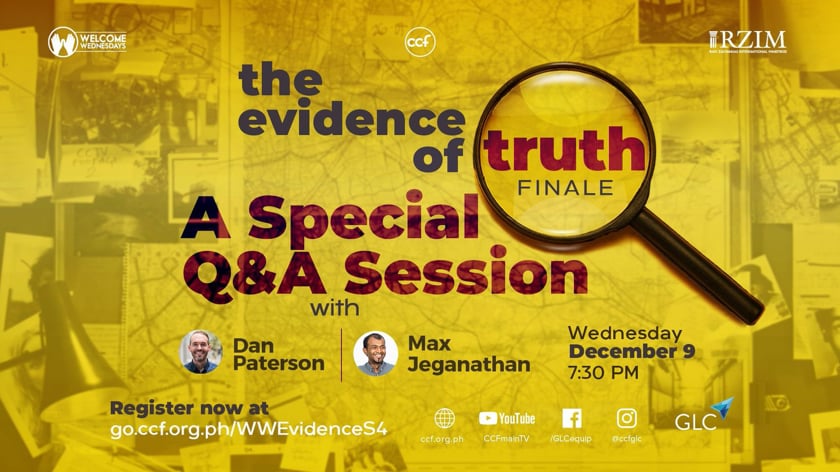 Got questions about God, faith, and the Bible?